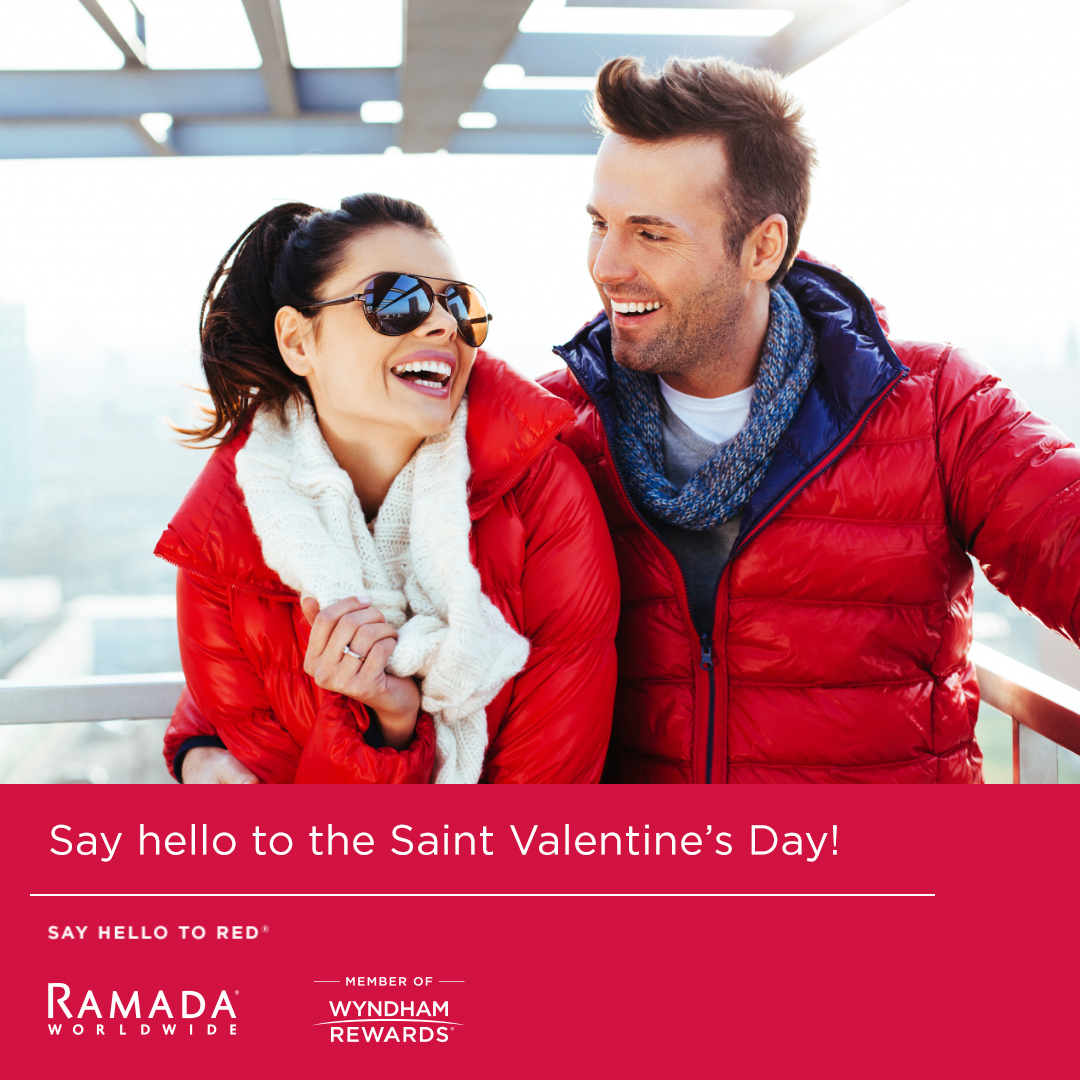 Romantic stay + dinner - 60 000 KZT for two persons:
Accommodation in Executive suite for 2 persons
A bottle of French wine and strawberries in chocolate in the room
Room decoration with rose petals
Romantic dinner for two in "Ambrosia" restaurant
Compliment from the chef
Breakfast in the room
Late check-out (until 16:00)

Romantic dinner: 17 000 KZT for two
Menu
Salad
Green salad with cherry tomatoes, mini mozzarella and basil under fragrant balsamic sauce
Main course
Rack of lamb in red wine sauce served with "Ratatouille" vegetables
Dessert
Chocolate fondant with strawberry ice cream


reservation@ramadaalmaty.com
+7 727 345 01 60
Welcome to Wyndham
Ramada Worldwide ® – is more than 900 hotels worldwide serving principles of hospitality and service excellency. Hotels all over the world, including the USA and Canada, Germany and Italy, Australia, China and many other countries provide Ramada guests with warm hospitality and care in over than 20 countries worldwide. Discover Ramada hotels and the world will open its doors to you.

---
Subscribe your email
Receive emails with our best special limited offers
---
+7 727 344 99 99 24/7