"JASMINE" RESTAURANT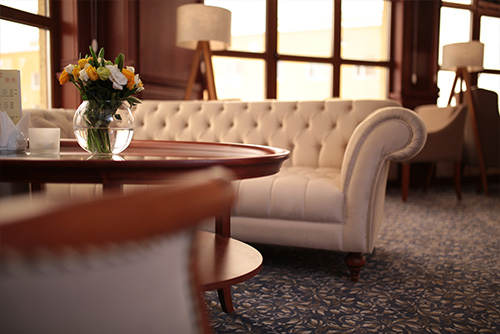 Located on the 7 th floor of the hotel – "Jasmine" restaurant offers panoramic view over Almaty city and Tien-Shan Mountains. Experience market freshness and the highest quality ingredients of local and European cuisine. Restaurant is open daily from 3 PM till midnight.
AMBROSIA RESTAURANT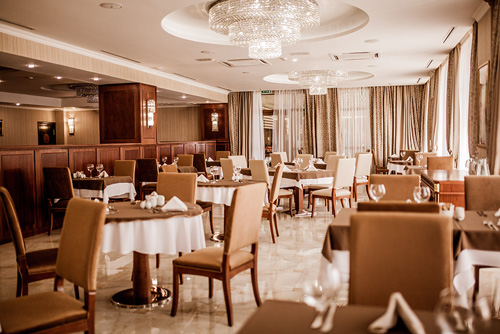 Welcome to "Ambrosia" Restaurant. Unique concept of our Executive Chef combines four different cuisines under one roof: Italian, Turkish, Kazakh, and Fusion. We serve buffet lunch buffet for you on business days from 12:00 – 15:00. Enjoy a rich variety of dishes and aromatic Italian coffee, selection of juices, aromatic teas and delicious desserts made by our Pastry Chef. Stay healthy with our healthy corner serving fresh vegetables, fruits and yoghurts. Our new menu developed by the Executive Chef will pleasantly surprise you during business lunch with partners or romantic dinner with a better half.
Welcome to Wyndham
Ramada Worldwide ® – is more than 900 hotels worldwide serving principles of hospitality and service excellency. Hotels all over the world, including the USA and Canada, Germany and Italy, Australia, China and many other countries provide Ramada guests with warm hospitality and care in over than 20 countries worldwide. Discover Ramada hotels and the world will open its doors to you.